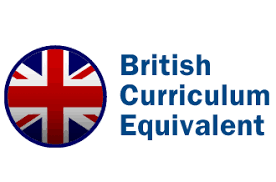 Curriculum
The school follows the British National Curriculum in all age groups, together with the Egyptian National Curriculum in Religious Studies, Arabic and Social Studies. French is also introduced from Grade 7 onwards.
Grades 7 and 8
A Cambridge international curriculum is followed in core subjects in Grade 7, leading to Cambridge Checkpoint external examinations in Year 8 in English, Mathematics and Science.
Grade 9
In Year 9, students enter the Senior School/ IGCSE Section, doing first one year of "Pre-IGCSE" or "IGCSE Core", with external exams conducted under the aegis of the British Council in five core subjects – English, Mathematics, Chemistry, Physics and Biology, as well as external MOE Religious Studies, Arabic and Egyptian Social Studies exams.

IGCSE
Students then choose which subjects to study each year, usually for a further three years, for IGCSE O Levels, AS and A2/ A Levels. Our British School (MCIS) has long served as a British Council-approved Examination Center for those examinations and is subject to regular inspections.
Regular Religious Studies, Arabic and Egyptian Social Studies exams are held throughout the year, especially during the main Mid-Year and End-Year exam sessions under the supervision of the Egyptian Ministry of Education (MOE).
Accreditation
Since accreditations ensure that the education we provide meets acceptable standards of quality, the accreditation of the MC British School is with the organisations listed below,
– Cambridge Assessment International Education  
– Pearson Edexcel
– Oxford AQA  
We are also a member of the Council of British International Schools.
In 2019 MCBS has been accredited by  "The International School Award (ISA) "